HF Group has the experience to preserve archival manuscripts and
public record books.
The frequent use of public records often results in damage to pages and bindings. Improper repair and use of poor quality materials can cause additional degradation to records material. HF Group has the experience to preserve these valuable records using sound archival methods and materials to ensure their continued accessibility.
Working in conjunction with numerous court and government offices, HF Group has performed conservation treatments and digital reformatting for records dating as far back as the 17th century.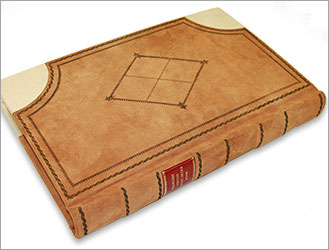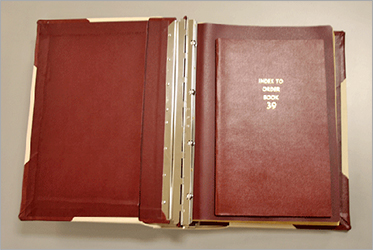 HF GROUP'S PRESERVATION STAFF COMPLIES WITH THE PROFESSIONAL STANDARDS OF THE AMERICAN INSTITUTE FOR CONSERVATION (AIC)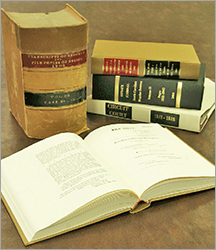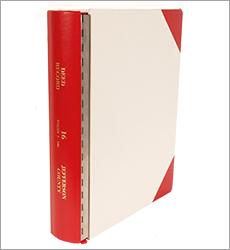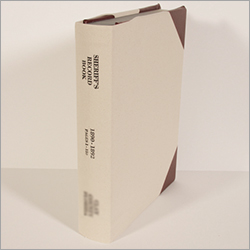 HF Group offers a wide variety of custom protective enclosures to meet any storage need:
• Record Binders
• Canvas Jackets
• Archival Clamshell Boxes
• Kasebox™ Fluted Boxes
• Hinge Boxes
• Pamphlet Enclosures
• Media Cases
• Polyester Film Encapsulation
Designed to protect fragile or oversized documents, encapsulation in polyester film is completely reversible. Prior to encapsulation, all materials are cleaned to remove surface dirt and deacidify, as appropriate.
Please contact us any time. We would be happy to assist you in your role with your county records.
Tim Baumgardner, Sales Manager
tbaumgardner@hfgroup.com
(513) 659-3267
Trace Kirkwood, Sales Representative and Preservation Specialist
tkirkwood@hfgroup.com
(502) 487-1813
Rick Meader, Sales Representative
rmeader@hfgroup.com
(513) 708-3821
Randy Jones, Sales Representative
rjones@hfgroup.com
(765) 744-9231
Two Locations
We have two locations to serve you.
1010 Arnold Street
Greensboro, North Carolina
27405
(800) 444-7534
1010 North Sycamore Street
North Manchester, Indiana
46962
(800) 334-3628