HF Group's Archival Boxes division is your source for high-quality archival storage.
We make a wide variety of archival enclosures to suit any budget and specification. Our enclosures are custom fit to individual items to offer the best protection and most efficient use of storage space. From economical to deluxe, we have the box for you!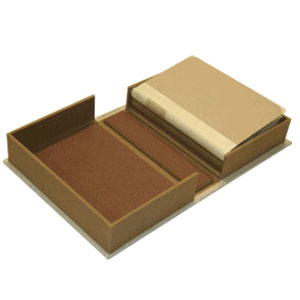 All our enclosures are handcrafted in the USA from premium archival materials.  Our staff is trained in the binding and preservation of book and paper materials and are happy to help you choose the perfect enclosure.
Archival-Boxes also offers a high-end line of decorative enclosures for special events and unique treasures.  These enclosures are as singular as the materials they hold and can be customized to match your tastes perfectly.