Click + to read about ECS Conservation staff.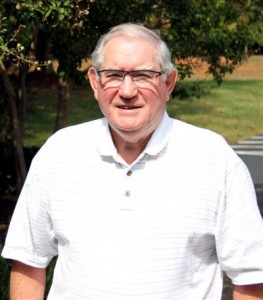 Nationally and internationally recognized for innovative design and implementation of state-of-the-art conservation procedures, including phased preservation programs for libraries and institutions, Don brings over 45 years of professional experience to the president's chair at ECS.
After extensive training in England, he established a four-year program in bookbinding and design at the Southampton College of Art. He has conducted workshops and seminars for diverse groups and institutions such as the University of Texas, the University of Maryland, the Guild of Bookworkers, the American Library Association, the India Conservation Institute in Lucknow, India, and the American University in Cairo.
He holds the position of Honorary Fellow in both the American Institute for Conservation and the International Institute for Conservation. Other professional affiliations include the Guild of Bookworkers (Past Chairman, Standards Committee), Accredited Fellow Institute of Paper Conservation in England and member of the American Library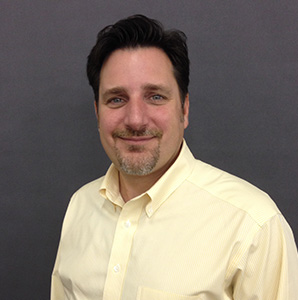 Matt Johnson is a 1991 graduate of the University of North Carolina at Greensboro, where he earned a Bachelor of Fine Arts degree in Design and Printmaking. He joined ECS (known then as the Conservation Division of Information Conservation Inc.) in January 1993 and trained under the direct supervision of Don Etherington. He has continued to enhance his knowledge and skills with regular attendance at advanced level conservation workshops and seminars.
While at ECS, Matt has been extensively involved in staff training and public outreach in addition to his conservation treatments and project supervision. He is a Professional Associate of the American Institute for Conservation (AIC), a member of the Southeastern Museums Conference, the North Carolina Museums Council, and the Southeast Regional Conservation Association, of which he is a past president.
Conservators - Greensboro, North Carolina
Conservators - North Manchester, Indiana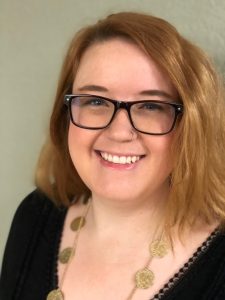 Catherine joined ECS - Midwest in 2014, and has developed her skills in book and paper restoration while receiving training from various colleagues within ECS. Her responsibilities include all aspects of conservation, including binding restoration, works on paper and text block treatments, cloth and leather rebinds, and custom enclosures.
Catherine has great respect for the historical and emotional value characteristic of books and paper, and takes great pride in the work she completes. She strives to ensure that all treatments are ethical and reversible while meeting budget and time constraints. Catherine regularly seeks to expand her knowledge and skill set, and is always up for a challenge.
Catherine's interest in book conservation began while taking a book arts course at Manchester University where she earned her Bachelor of Arts in art and business in 2010. After graduation, she interned with ECS - Midwest before taking additional courses in chemistry and museum ethics at Indiana University-Purdue University Indianapolis. Catherine is a member of the American Institute for Conservation (AIC).
Sandra St. John has a BA in History and a minor in Mathematics from Belmont Abbey College, Belmont, North Carolina. It was there, in 2012, that she had her first exposure to book and paper conservation while undertaking an internship at the institution's library.
As the first Preservation and Conservation Intern at the Abbot Vincent Taylor Library, she learned basic paper conservation and housing methods and developed a passion for the field. After graduation, she stayed on as a volunteer to gain more experience while taking studio art/art history classes and attending workshops. The volunteer position led to a Preservation Assistant position with the same institution, assisting the Director of Preservation and Curator of Rare Books in stabilizing and re-housing the library's 21,000 rare and valuable books.
Since starting at ECS - Midwest in 2018, she has learned new techniques and expanded her knowledge of conservation practices. Alongside the Conservation Manager, she also assists in answering inquiries from the public on conservation and enclosure matters.
She takes great pride in her work because she knows that whatever she is working on is cherished. She seeks to bring back life and vitality to worn and fragile family and historical treasures that will last while maintaining the integrity of the original work.